So I decided to stop playing Sims a while back. And the other day I decided to start again. But my cd was messed up. So I went out and bought a new one. And now I can't find any of my expansions except for Seasons, and it won't work
Well now all I have is the Sims 2 Double Deluxe. And I just installed it today.
This is Shiraz Greene
And I can't decide who I should try to get her to marry.
Lyric Jacks
Or Abram Carlyle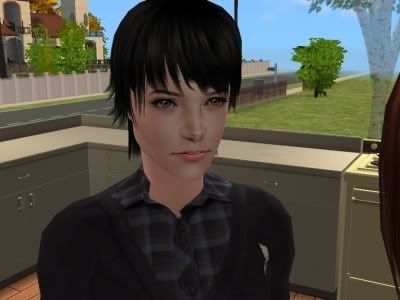 Let me know who you think is better
I'll probably have chosen myself by the time someone replies, though
By the way, sorry the pictures are small.
I accidentally uploaded them small.
Next pictures will be bigger.